New Year's Eve All-inclusive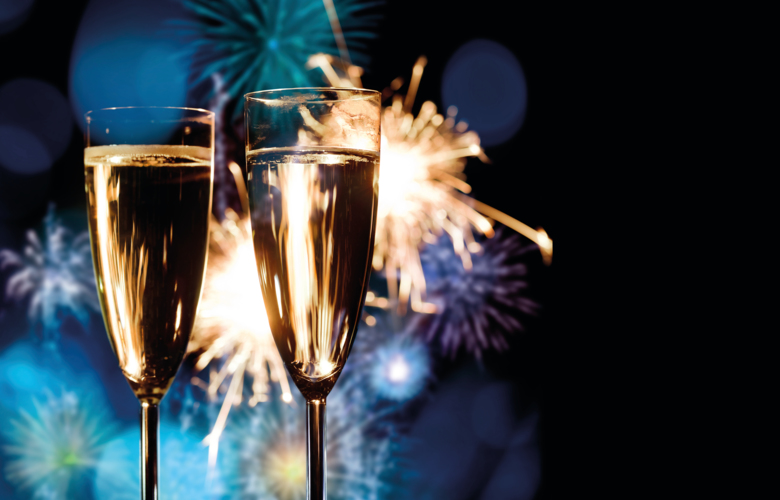 Wouldn't it be wonderful to celebrate
New Year's Eve while dining in a unique and extravagant setting? Then the all-inclusive New Year's Eve program on our ship MS Stadt Bregenz is just what you are looking for! Enjoy the atmospheric music on our festively decorated and cosy ship. PIER 69 - On Board gastronomie will serve a special new year´s buffet dinner including drinks (excl. hard liquor) leaving nothing to be desired.
New Year's Eve buffet:
Cold buffet
Smoked salmon and trout with horseradish, stewed salmon with honey dill mustard sauce, crevetous cocktail with rod sell-iron and pear, honey melon with raw ham, Vitello tonnato, mushroom terrine with herbal cream fresh, dust tomato with mozzarella and Basil, spinach roulade with feta and tomato
Salads
Colorful leaf salad with yogurt and Italy dressing, carrots orange salad, fringe pineapple salad, potato salad, cucumber salad with dill, bread basket
Hot buffet
Pink fried beef back gently cooked, Fritop of the local calf, glazed veal shaxe, fried country fillet, potato gratin, root vegetables, cauliflower with herb crumbs, Agnelotti with tomato sauce and cheese
Dessert and cheese
Variaty of cheese with local specialties, chocolate mousse, brownie, passion fruit mousse with white chocolate, crepes Pier69 style.
Midnight soup
Goulash soup with pastries
entry 19.00 / beginn 19.30 / departure harbor Bregenz 22.00 / arrival harbor Bregenz 02.00 / end 02.00

Package price incl. ship tour, welcome drink, New Year's Eve buffet (PIER69 - On Board), live music, drinks (wine, beer, soft drinks, coffee, tea, a glass of champagne at midnight), fireworks display fee, midnight soup, surprise gift, table booking
Adults € 205.00
Groups € 195.00
Children € 125.00