Parking spaces
The Vorarlberg Lines Bodenseeschifffahrt has no own parking spaces for guests.
Around the port of Bregenz, however, are several generously sized parking areas of the city of Bregenz, these are very easy to find on the city's new parking guidance system. All in all, the city of Bregenz offers around 2,300 parking spaces.
The port of Bregenz is easily accessible by public transport. Immediately in front of the harbor building is the ÖBB train stop "Bregenz Hafen".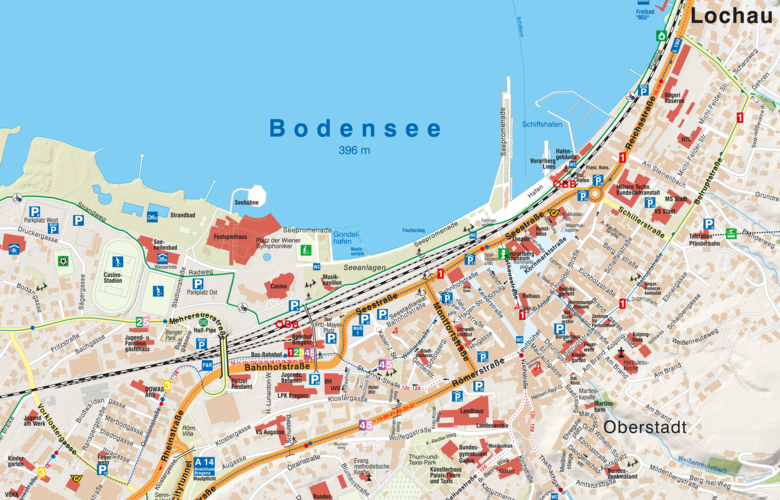 Stadtplan Bregenz