Looking for a special gift?
The vouchers of the Vorarlberg Lines are the ideal surprise: an extraordinary excursion on the lake delights young and old and will be remembered for a long time. The gastronomy spoils the guests on the ship with culinary delights.
On request, we are happy to send you the vouchers by mail service gift wraped.
Here we charge a shipping fee of € 5.60.

For vouchers that you print at home, you have the option to list your "desired text" for the voucher in the Note: field.
The vouchers can be redeemed for all our event and cruises as well as for the premium trips of the Vorarlberg Lines.
Note: Only one voucher can be redeemed per transaction.

For specific event trip vouchers on a fixed date, please contact us
by email: info@vorarlberg-lines.at or phone +43(0)5574 42868-230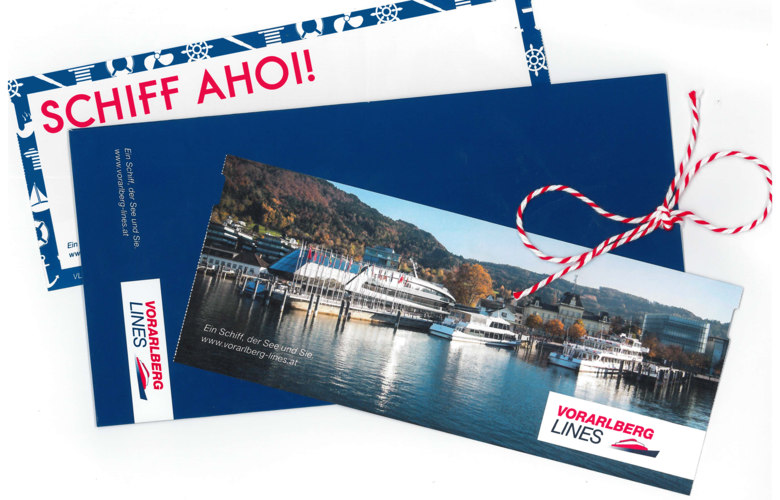 Gutscheine