The harbour cash desk is located in the Seestraße 4, which is in the first floor of the harbour restaurant.
Opening hours from 16th October until 29th March 2018
monday to friday from 08.00 a.m. to 12.00 p.m. and from 13.00 p.m. to 16.30 p.m.
Except holidays.
From March 30th until Ocotober 14th 2018 the tickets can be bought in the building called "Welle" at the harbour.
Customer service and harbour cash desk daily from:
March 30th – June 22nd: 8.30 a.m. to 16.35 p.m.
June 23rd – September 09th: 8.30 a.m. to 17.35 p.m.
September 10th. – October 14.th: 8.30 to 16.35 p.m.
Tickets are also available on board ship if scheduled departures take place.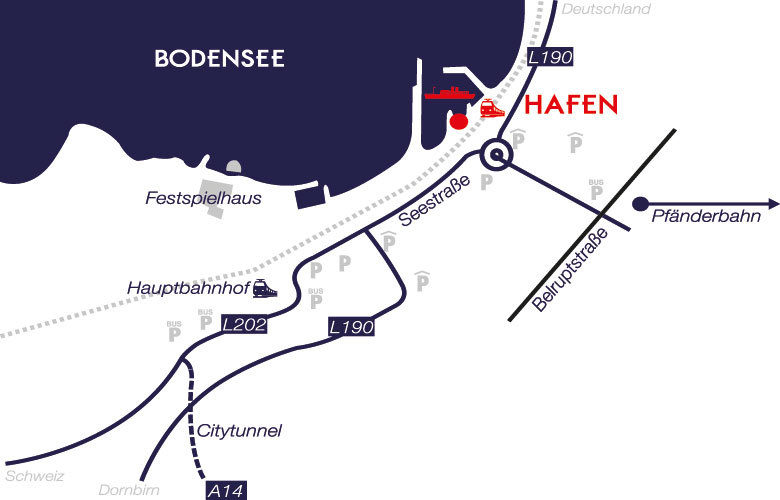 Route