Roundtrip tours in the bay of bregenz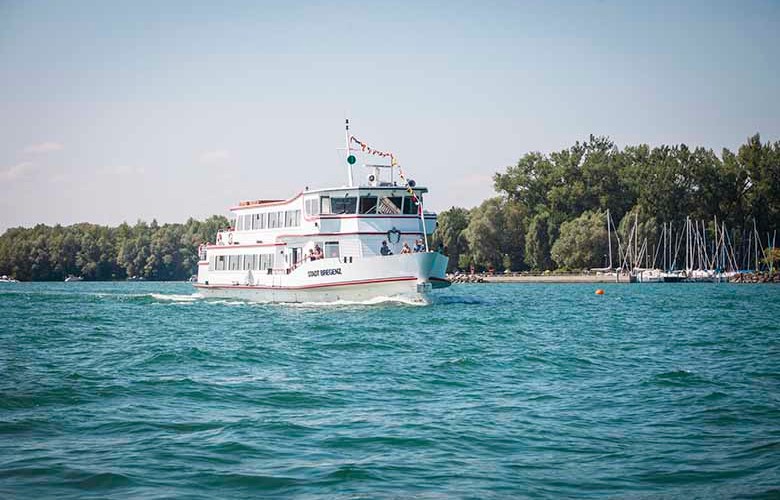 Enjoy a one-hour-long tour with information about the beautiful shoreline landscape and the most impressive sights in the bay of Bregenz, passing the Bregenz Festival site, Hard, the Rhine dam, the island town of Lindau and Lochau back to Bregenz harbour. Dining facilities on board!
Attention: Evening round trip 17:00 until 18:00 will not take place on Autust 17th 2017.
Price for round trip, arrival / departure VVV (online only and V lines combined ticket
Adults € 11,90, Groups € 11,00, Children € 5,90