Grand Lake Constance tour MS Sonnenkönigin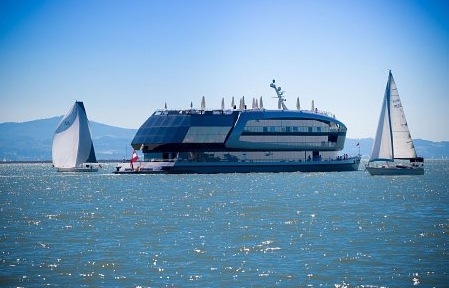 Experience Lake Constance in one day.
On the grand Lake Constance tour with the unique ship MS Sonnenkönigin, you will discover the varied shores and the wonderful landscape of the Lake Constance region. For the first time you have the opportunity to take a boat trip lasting several hours from the port of Bregenz along Hard, to the Rhine, Rorschacher bay, Romanshorn, to the Constance funnel, Mainau island, Bodman, Sipplingen, Überlingen, Unteruhldingen, Meersburg, Langenargen, Wasserburg, Lindau, Lochau and return back to Bregenz. The passing landscape of the "Obersee" - and also included in this route - the "Überlingersee", as well as the spacious and imposing ship, as well as the culinary delights from MO Catering on board make the day an unforgettable experience.

In addition, a travel moderator on board who presents interesting and exciting information about the lake, the places and the shipping. The view from the unique panorama deck of the MS Sonnenkönigin, around 12m above the surface of the lake, is truly unique!
Comfort & enjoyment in combination with a special experience - that is pure Lake Constance feeling!
Menu:
Fresh pastries with herbal cream cheese with pink pepper and garden cress
Soup:
Creamy carrot and coconut soup with spring onion and sesame
Main course:
Durok pork back steak with cognac cream sauce with fried pretzel dumplings and colorful vegetables
Dessert buffet:
Raspberry trifle with sprinkles and mascarino
Panna cotta with mango and pistachios
Tiramisu from Testa Rossa Espresso
Chocolate mousse with brittle
Vanilla flammerie with rhubarb and strawberry ragout
Fresh fruit salad with holder blossom aroma
Cake
program
10.30 a.m. boarding
11.00 a.m. departure harbor Bregenz
7.30 p.m. arrival harbor Bregenz
Price including premium shipping, menu (MO catering), moderation, table reservation and arrival / departure VVV.

Adults: € 115.00
Children: € 85.00