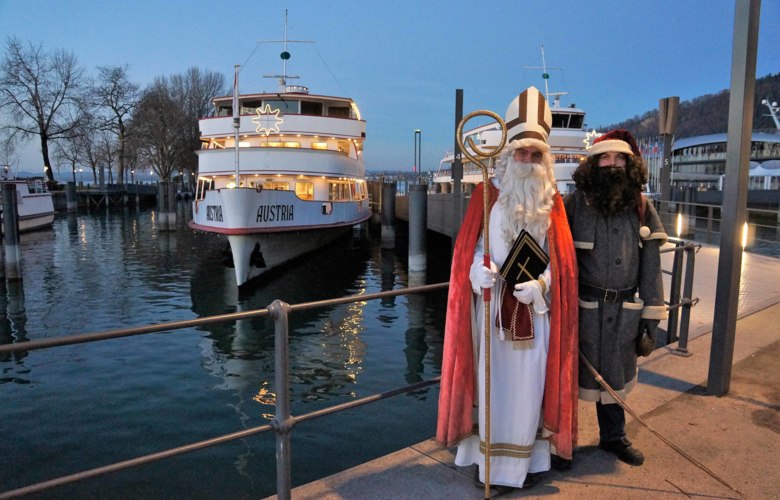 Christmas is coming: families can prepare for the contemplative season by taking a romantic St. Nicholas trip on the pleasantly heated motor ship named "Austria".
Enjoy the pre-Christmas season by letting us spoil you: St Nicholas and Knecht Rupold ("Black Peter") will surprise the children with "Nicholas" bags. And during the ride, "Magic Paul" the magician will entertain the little ones with his incredible magic tricks. A brass ensemble will provide festive musical accompaniment.
The festively decorated ship, gliding amidst the winter wonderland backdrop of Lindau's lighted Christmas Market harbour, is sure to please children and adults alike.
Package price incl. boat trip, Nicholas bags for Children 1-15 Years, table reservation, arrival / departure VVV
Adults € 18.90 | Groups € 17.80 | Children € 9.40