Vintage Night inkl. gourmet buffet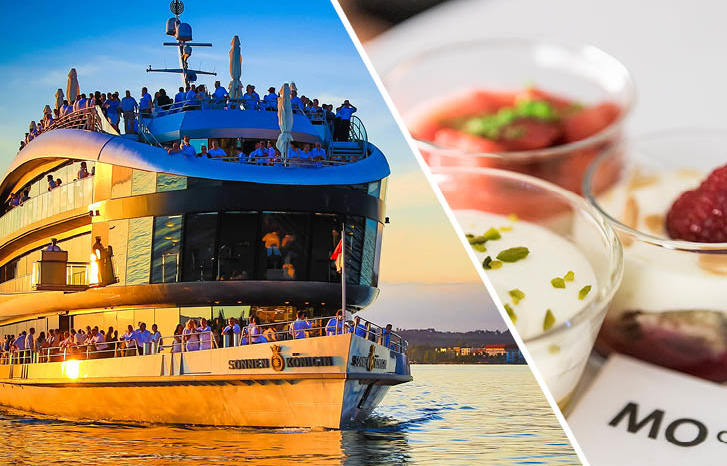 Dear guests, dear shipping fans,
due to the current situation, we are glad to inform you that the Vintage Night 2020 will be posponed and decided the spectacular party on the lake will take palce on Spemteber 12th 20. Your tickets, which are already paid, valid for June 20th 2020, remain valid - simple and uncomplicated! The program, the incomparable ambience and the great sound of the Souljackers are waiting for you! We look forward to welcoming you to the MS Sonnenkönigin in September – until then you will stay healthy and be mindful! If you have any further questions, please contact customer service at info@vorarlberg-lines.at

Your team the Vorarlberg Lines
More than a dance cruise / MO Catering
Travel trough 4 decades of time with us and dance while listening to coole sounds the entire night, in the special vintage decorated MS Sonnenkönigin. Live music with the Souljackers and DJ Viny play rhythms of former times of Pop and Rock of the 50ies, 60ies, 70ies and 80ies. The deresscode is also: the 50ies, 60ies, 70ies and 80ies. Culinary delights included in the gourmetspecial ticket which offers access to the buffet of MO Catering on this evenning.
departure Bregenz harbor 20.00 / return 22.30
entry 19.00 / end 02.30
Price incl. boat trip MS Sonnenkönigin, gourmet-buffet (MO Catering), live-music, surprise gift, table reservation, arrival /departure VVV
Adult € 105.00
Group € 103.00
Tickets Vintage Night (without gourmet-buffet) vailable here!