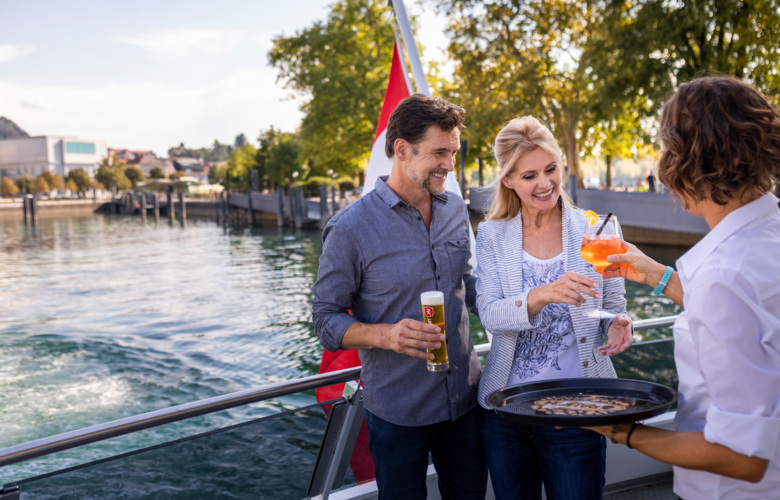 The Specialities presented, offer a wide selection of tasty appetisers, a variety of pastas and light and creamy tiramisu. We cruise within the two-hour tour past the festival grounds, along the "skyline" in Bregenz, the Rhine and to the Kaiserstrand of Lochau.
Italian specialities:
Tomatoes and mozzarella with sott'lio (served in the seat)
Penne, Spaghetti, Bolognese, Napoli, Carbonara, Funghi Cream Sauce and Spinach Ricotta Lasagne (buffet edition on the ship)
Tiramisu (served at the seat)
departure harbor Bregenz 19.30 / arrival harbor Bregenz 21.30 / entry 19.00
Price incl. boat trip, Italian specialities and live cooking (Pier69 - On Board), table reservation, arrival / departure VVV .
Adults € 39,70
Groups € 38,20
Children € 21,90