Alpenrhein & Bodensee Tour Lustenau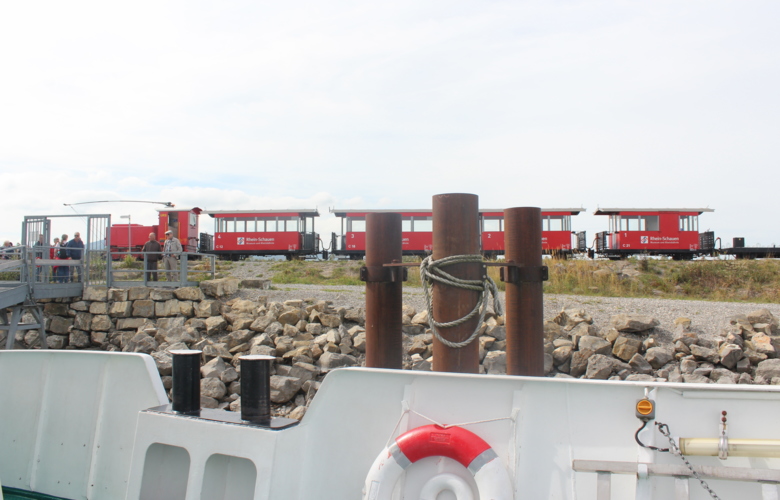 The adventure starts at the museum 'Rhein-Schauen', where guests learn all about the past, present and future of flood defences on the Alpine Rhine. The historic train service once transported stone and building materials and many historic artifacts are disposed in the museum. Children have the chance to explore the trains drivers cab and many other fun multimedial exhibition parts! After the visit in the museum the train takes the visitors to the Rheindamm where the round-trip tour with the ship of the Vorarlberg Lines beginns. After a two-and-a-half hour ship tour, guests disembark and switch to the historic service railway again, which runs along the Alpine Rhine back to the museum "Rhein-Schauen". Depending on the date of the journey, the historic electric locomotive from the 1940s or the steam locomotive from 1910 and 1920, respectively, will be used. For small and large guests, the trip with the historic train is something truely special!
per train: departure Rhein-Schauen 12:30/ arrival Rheinmündung 13:00
per ship round-trip tour: departure Rheinmündung 13.25 / arrival Rheinmündung 15:55
per train: departure Rheinmündung 16:15 / arrival museum Rhein-Schauen 16:45
Package price incl. Ship Tour, train, guided tour, connections VVV

Adults € 35.60
Groups € 34.30
Children € 19.80
Notice: € 4,60 per adult and € 2,30 for kids supplement fee must be paid if a steam lokomotive is in use on selective date. Customer service can informe you which locomotive will be in use. Steam Lokomotive will be in use on July 27th and August 17the - changes are possible.