3-days Lake Constance Cruise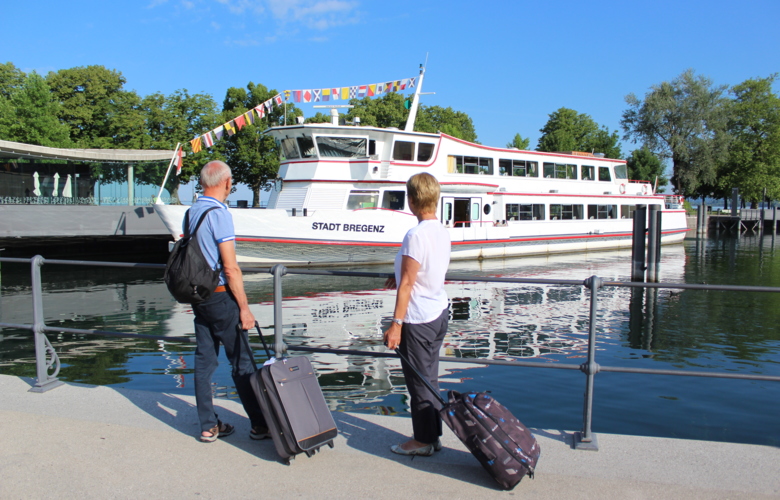 Multi-day boat trip with overnight stays on land and 3-day tour guide with Dr. Ing. Walter Fink.

Day 1: The autumn cruise immediately leads to the Rhine! Here, travellers will learn exciting things about international Rhine regulation (IRR) and the "Rhesi project ." From the Rhine, the ship continues to Switzerland to Arbon, where they will explore the "Saurer Museum at the lake ," which is dedicated to historic commercial vehicles, engines as well as knitting and weaving machines of all generations. In the afternoon guests will discover Constance! Overnight stay in Constance at the Hotel Halm****.

Day 2: The ship brings the guests to Hemmenhofen, where they visit the "Otto Dix Museum "! Afterwards the visitors will explore the the Hermann Hesse Museum in Gaienhofen. In the Afternoon tthe guests return to Constance from where the line-ship brings the guests to Überlingen. Overnight stay in Überlingen in the Bad Hotel****

Day 3: In the morning guests explore Überlingen and visit the Minster with its incredible works of art! At lunchtime, the ship will travel to Friedrichshafen, where guests can visit the Zeppelin Museum (optional - not included in price).

Autumn Lake Constance Cruise: Monday, 26th to Wednesday, 28th September 2022, Bregenz from 9am
Stays: Rorschach- Überlingen (overnight stay) - Meersburg- Bregenz
Package price incl. Boat trip, accommodation in 4 star hotels incl. breakfast, Fingefood and Welcome and Farewell aperitif, arrival / departure with the VVV.
DZ p.P .: € 460.00/ single p.p .: € 550,00

Due to the limited number of participants we recommend an early booking.
Tour language: German.