3-days Lake Constance Cruise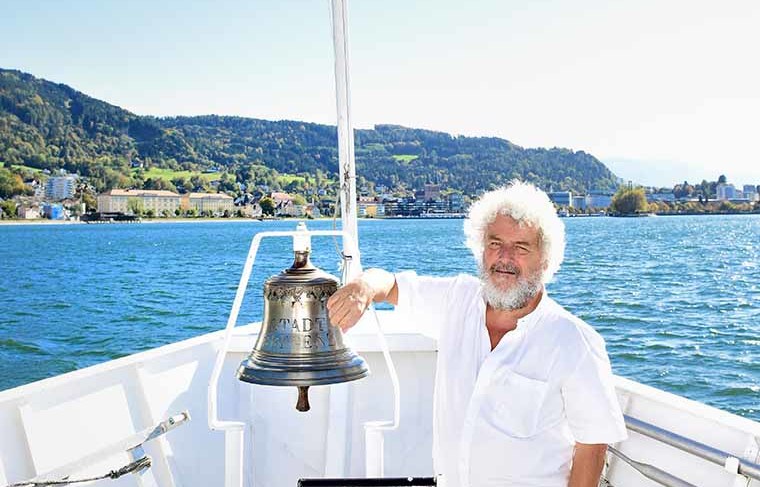 Day1: The first stop is the mysterious Lindau! There is still a lot of unknown things to discover here, the guide will give information on different historical sights of the island! At lunchtime, the ship sails to Rorschach, from where the railway takes the guests to Heiden to visit the "Biedermeierdorf," which was once inhabited by Henri Dunant. Later on the ship takes the guests to Friedrichshafen. Overnight stay in Friedrichshafen: Plaza Hotel Buchhorner Hof**** Friedrichshafen
Day2: On the second day of the journey guests discover vines & a castle! The ship takes the guests to Hagnau where an idyllic walk leads past the vineyards of Lake Constance from Hagnau to Meersburg to the castle Square and the castle church of Meersburg. This is followed by a guided tour at the vine making museum "vineum bodensee". Overnight stay Bodeman-Ludiwigshafen: Bodenseehotel Immengarten**** Bodman-Ludwigshafen.
Day3: On the last day, guests explore Bodman and its importance in the Middle Ages. In the afternoon the journey leads to the Lake Constance central water supply facility including a guided tour through the facility. Afterwards the ship cuises guests to Überlingen where a walk trough the village takes place before returning to Bregenz.
June 3rd until June 5th 2019, Bregenz harbor departure 9am
Stays: Lindau - Rorschach - Heiden - Friedrichshafen - Hagnau - Meersburg - Bodmann-Ludwigshafen - Sipplingen - Überlingen
Package price inlc. Boat trip, accomodation in the 4**** hotel at land incl. breakfast, fingerfood as well as a "Wellcome and Farewell" aperitif, arrival / departure with the VVV
Dz.p.P. € 489,- I Single p.P. € 539,-
Due to the limited number of participants we recommend an early booking.
Tour Language: German.